Music Industry Careers
Be a Music Industry Careers Major for a Day!
Wed., Nov. 20, 2019 and Wed., Apr. 22, 2020
8:00 a.m. to 5:00 p.m.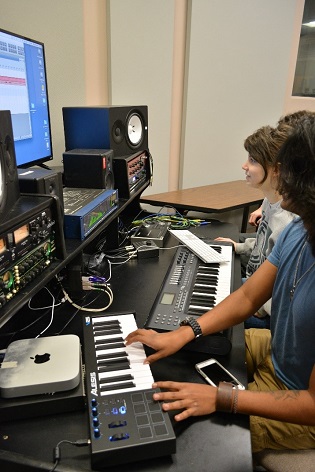 The McLennan Community College Music Industry Careers (MIC) department invites future students and their parents/guardians to the 2019-2020 Music Industry Careers Major for a Day event. Spend a day on the beautiful McLennan Community College campus and see what a typical schedule is like for our MIC majors. This event is open to all prospective students considering a degree in music performance, audio technology, venue & talent management, or soundwriting.
Attendance is FREE!
What will we be doing: Itinerary for the day
See first-hand how we provide students with a rich and diverse musical education
Experience how we prepare students for successful careers and music
Learn about degree programs, admission, scholarships, and financial aid
Attend classes and participate in ensemble rehearsals
Meet the MIC Department faculty
Interact with current music students
Take a walking tour of campus
Experience campus dining
Registration closes November 15 for the Nov. 20 event. Reserve your spot today!
For more information, contact Jon Kutz at
jkutz@mclennan.edu
or 254-299-8110.
We look forward to meeting you!