Career Pathways Classes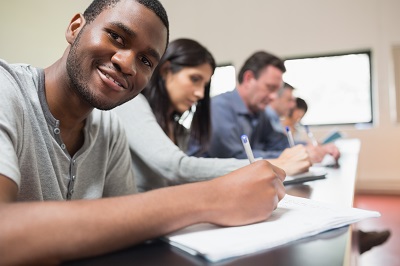 The Career Pathways programs provide post-secondary education and training that is organized as a series of manageable steps leading to significantly higher credentials and employment opportunities in in-demand occupations.
Financial help is available for students who qualify. Before entering a Career Pathway, all students must attend a general orientation session and complete a transition class.
Current Career Pathway Training programs:
These are two-semester, level-one college certificates. Students complete college courses while improving their basic skills (including math, reading, writing, English, and TSI or GED preparation) at the same time.
New Career Pathways and certificate classes are added as interest arises. For more information regarding any of these programs, contact 254-299-8052 or email jkirk@mclennan.edu.
Click here to register for classes!
Enrollment Requirements
Must attend a general orientation.
Must meet required test scores.
Must have at least two sections of the HSE completed.
Submit a completed application.
Must meet with a Career Navigator.
Must be eligible for financial aid.
Must meet the requirements for admission to MCC.
Must have legal permission to work in the United States.
Males 18-25 must be registered with the Selective Service.
Contact Information
Adult Education & Literacy for the Heart of Texas
1400 College Drive
Waco, Texas 76708
254-299-8777