Cyber Defense Center
The McLennan Cyber Defense Center is our response to a growing regional demand for cybersecurity as identified by industry partners for networking and cybersecurity technicians. The program aims to provide Cyber Defense information to the community and new opportunities to offer a skilled workforce for the area, enhance future growth in the community, and provide higher-paying careers for students. MCC training partnerships with such industries as CISCO and Microsoft ensure that the student has the ability to step into the workforce confident of their ability to work on a variety of computer systems.
National Center of Academic Excellence
McLennan Community College has been designated as a National Center of Academic Excellence in Cyber Defense Education. The Associate of Applied Science in Network Administration meets the National Security Agency (NSA) and Department of Homeland Security (DHS) requirements for Cyber Defense Education. Please visit www.mclennan.edu/cyber for more information related to our cyber infused degrees.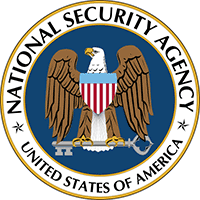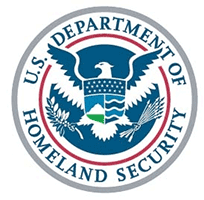 Training Options
One-semester technical awards
One-year certifications in specialty areas
Two-year technical degrees
Programs
MCC's broad-based education, coupled with specialized training, makes our graduates attractive to employers that want workers who can accomplish a variety of tasks.
Information Security O.S.A.
Students may earn this Occupational Skills Award in the first year of the Network Administration Associate of Applied Science or the Information Systems and Applications Associate of Applied Science degrees. The training includes hands-on exercises with PC Operating Systems, Information Technology Security, Supporting Servers, or Cisco Networking including the skills and knowledge necessary to gain the Comptia Security+ Certification.
Information Security Occupational Skills Award Plan
Network Administration A.A.S.
The Computer Information Systems (CIS) program coordinates with the National Science Foundation (NSF) to Enhance Network and Cybersecurity Technician Careers in Collaboration with Industry. The curriculum enhances current CIS degrees by integrating cybersecurity skills in college classes as well as through high school dual credit programs. Students may complete the Network Administration Associate of Applied Science degree in 2 years. The courses prepare students to take the Microsoft Certification Professional and Microsoft Certified System Administrator (MCSA) exams. McLennan is a Microsoft Academic Alliance partner. Courses prepare students to earn the Comptia Security+, Comptia Linux+, and Comptia A+ Hardware professional certifications. McLennan is also a CISCO Local Academy. There is a four-course sequence that covers the competencies on the CISCO Certified Network Administrator (CCNA) exam.
Network Administration Associate of Applied Science
Network Administration with Cybersecurity A.A.S.
Our new cyber enhanced Network Administration with Cybersecurity degree adds an emphasis of Cybersecurity into our Network Administration degree. Additional courses add training for incident response and handling, security assessment, and cyber practitioner advanced concepts. The courses align with industry certifications so that students prepare for certifications while completing the curriculum. Industry preparation includes training for the CompTia CySA+ and CompTia CASP+ certifications along with penetration testing and ethical hacking certification preparation.
Faculty Guidance
Please contact Cynthia Wagner, Program Director: 254-299-8254, cwagner@mclennan.edu Business & Technology building, room 106.
Cyber Defense Center Contacts
Cynthia Wagner, cwagner@mclennan.edu , 254-299-8254
Cathy Prause, cprause@mclennan.edu , 254-299-8270
Jeremy McCormick, jmccormick@mclennan.edu , 254-299-8289
Cyber Defense Workshops
McLennan Cyber Center is in development of workshops and outreach programs to attract students to the high-paying and growing industry. This will include a summer Cyber Kids Camp beginning in 2019 for students in kindergarten through eighth grade to excite younger students and increase their awareness of the importance of cybersecurity and potential careers in technology.
McLennan Cyber Defense Center News
Mclennan Community College Receives NSF Grant
McLennan Cyber Defense Efforts
Several industry partners have committed to work actively with McLennan's CIS program to define the knowledge, skills, and abilities needed to address their workforce needs and will support students with internships and job-shadowing opportunities. Waco Independent School District is committed to partnering with McLennan in this endeavor.
Student and Faculty Cyber Defense Activities
The CIS department implemented a closed network security skills lab to offer safe hands-on exercises for information security students. Using up to date penetration testing software and techniques, students train and prepare for future employment as security professionals. Faculty is expanding curriculum to include additional cyber security classes to enhance degrees.
Cyber Security Tips and current trending Cyber Defense News presented to students during National Cyber Security Awareness Month.
National Cyber Security Awareness Month
National Cyber League (NCL)
McLennan Community College students participate in The National Cyber League (NCL). The NCL is a defensive and offensive puzzle-based, capture-the-flag style cybersecurity competition that consists of challenges that prepares and tests participants against cybersecurity challenges that they will likely face in the workforce. NCL allows players of all levels to enter. Between easy, medium and hard challenges, students have multiple opportunities to really shine in areas as they excel.
The NCL challenges are based on the CompTIA Security+(tm) and EC-Council Certified Ethical Hacker (CEH)(tm) performance-based exam objectives and include the following content: Open Source Intelligence, Scanning, Enumeration and Exploitation, Password Cracking, Traffic Analysis, Log Analysis, Wireless Security, Cryptography, and Web Application Security.
Highlander 404 Team
Join the Highlander 404 Team! The Heart of Texas Local Area Network and Cybersecurity club provides an opportunity to network with future cyber professionals. Club members participate in cybersecurity competitions, investigate new techniques for information security, and promote cyber safe practices. Contact jmccormick@mclennan.edu for more information about the club.
Links & Resources
News and Trending
Key Cyber Defense Resources
Other Academic Institutions
Government Sites
Cyber Competitions