Future Students
Delivery Options
MCC offers students 3 options for how they will take their class(es). Below are the 3 options we currently offer:
Face-to-Face
Traditional in-person classes
All course meetings are held in-person
Blended
Blends online work with face-to-face classes
A significant portion of the course will be completed online
For more information, check out the Course Structure Guide.
You can also view the ADA accessible Course Structure Guide (ADA Accessible Version)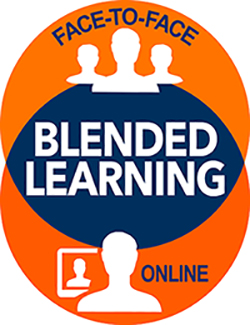 * Please check the class schedule to verify the structure of these courses.
**Online courses may have proctored, in-person exams. These can be completed at the MCC Testing Center or another approved testing center.
For more information about your options, email online@mclennan.edu.
For more information about becoming a MCC student, contact Highlander Central by calling 254-299-8622, emailing highlandercentral@mclennan.edu, texting 254-693-4913, or visit www.mclennan.edu/admissions/become-a-student.