Minnie Stevens Piper Nominee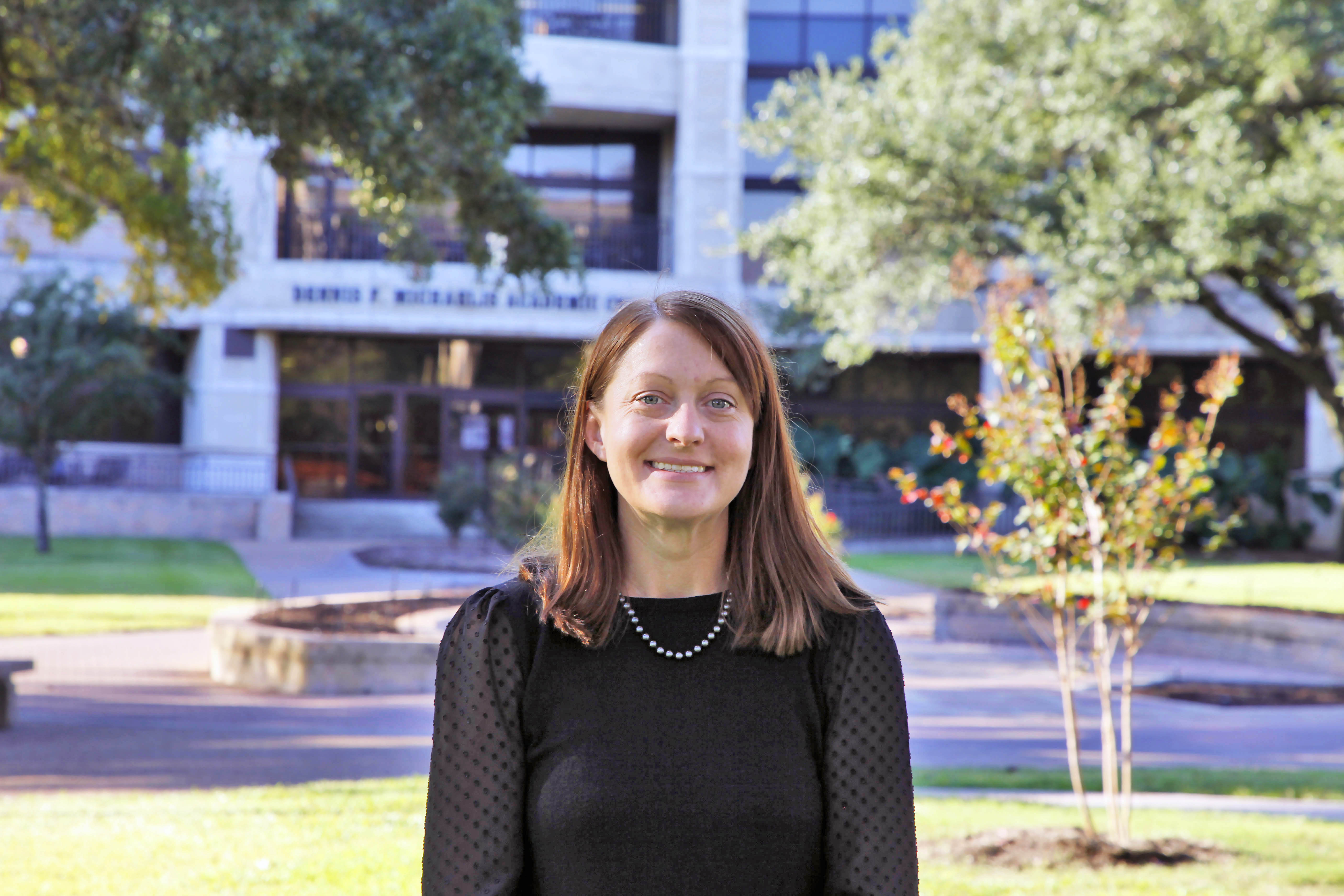 McLennan Community College is honored to recognize its nominee for the 2021 Minnie Stevens Piper Teaching Award, Dr. Jessica Zbeida.
The Minnie Stevens Piper Foundation, a non-profit, charitable corporation focused on postsecondary education in Texas, was organized in 1950. Each year, the Foundation selects 10 Piper Professors from nominees submitted by college and universities from across the state to recognize for superior teaching at the college level. Piper Professors are awarded $5,000 each.
Dr. Zbeida earned a bachelor's degree in English and Philosophy from the University of Texas at Austin, a Master's in English from the University of Southern Mississippi at Hattiesburg, and a Ph.D. in English from the University of North Texas. She joined the McLennan faculty in 2016 as an Assistant Professor, teaching Composition, British Literature, Creative Writing, and Honors Colloquium, also known as the Great Works seminar. Dr. Zbeida recently assumed leadership of The Stone Circle, the College's student literary magazine, and Casa de Café, a literary reading and student award ceremony held annually as a fundraiser for A Storybook Christmas. She also spearheaded the initiation of an endowed scholarship through the MCC Foundation in memory of Professor Brenda Bradley, who passed away in January 2020. Called by her students as "one of the most organized relatable, and inclusive professors they have ever had", she says that for her, teaching is a source of inspiration and joy.