Criminal Justice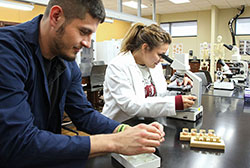 Welcome
We're excited that you, along with hundreds of other students, are interested in the ever-growing, changing and challenging field of criminal justice. Come and let us help you explore the limitless possibilities available in this area. Whether you want to work in law enforcement on the federal, state or local levels; become a correctional, probation or parole officer in the adult or juvenile system; pursue a forensics certificate, or set your goals toward law school, McLennan is the place for you!
---
Mission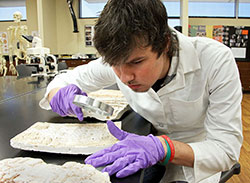 The mission of the Criminal Justice program is to prepare students for careers in criminal justice with a theoretical and practical understanding of the criminal justice system in state, county and municipal law enforcement agencies, corrections, courts, security, forensics, and other criminal justice-related fields.
For More Information
If you're interested in learning about becoming a student in the McLennan Community College Criminal Justice program, please complete the form to the right and an advisor will contact you.
Bachelor's Degree in Criminal Justice
If you want to earn your bachelor's degree in criminal justice, we can provide you the opportunity here at McLennan. The Criminal Justice department at McLennan has partnered with Tarleton State University to make it possible through the University Center at McLennan. You'll take Tarleton's classes on McLennan's campus and graduate with a Tarleton degree.