Employment Opportunities
Working at the College
McLennan Community College (MCC) is one of five Texas community colleges recognized as Great Colleges to Work for. MCC provides educational and career opportunities in a wide variety of fields. MCC is located in Waco, TX, a growing and vibrant city full of opportunity. MCC is committed to recruiting and retaining a diverse and talented workforce offering competitive salaries and benefits and an enriching and highly collaborative community that is deeply passionate about our students and public service.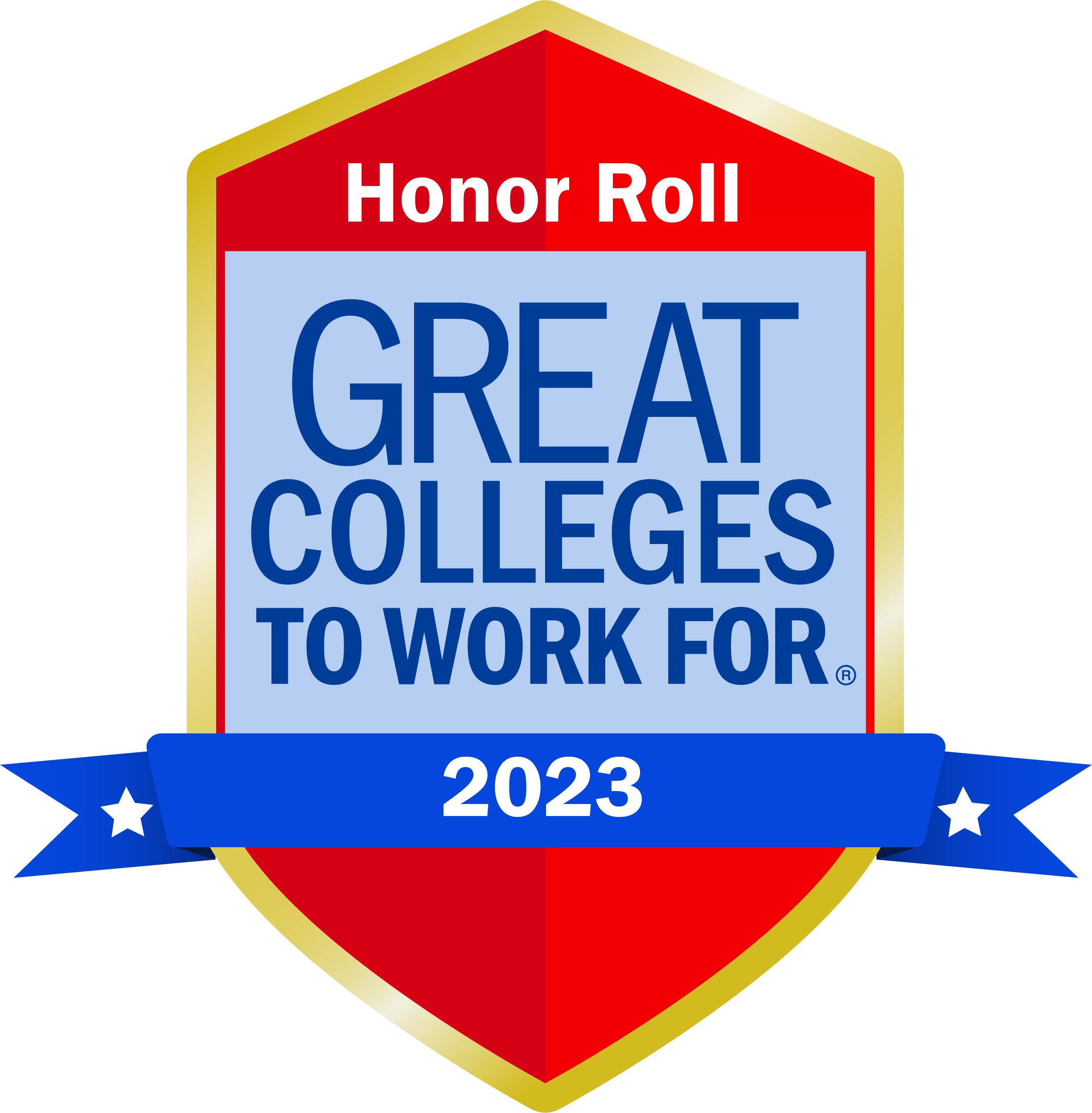 McLennan Community College is committed to cultivating a culture where all people believe they belong.  Diversity, Equity, and Inclusion are not just words.  They are values, thoughts, and actions that, when acknowledged and respected, foster a welcoming environment that promotes success for students, staff, and faculty.  We understand that our students and employees all have unique lived experiences.  These differences make us who we are, give us our individual identities, and collectively enrich our campus community.
We acknowledge that we are fallible and still learning how to live and work together in a way that values each person.  We are committed to continual improvement and working, individually and as an institution, toward an environment where everyone has the opportunity to develop diversity, embrace equity, incorporate inclusion, and strengthen community partnerships.  Our goal is to promote a thriving environment where we can successfully teach, learn, and work together.  In support of our Core Values, McLennan Community College will engage in this work with integrity, respect, and compassion.
You can find a listing of all available positions and an online application by clicking the link below.
Full-time/Part-time Advertised Positions
Continuing Education Instructors
Adult Education, Upward Bound, Temporary Staff
Perks of the Job
MCC supports an excellent work-life balance while offering the opportunity to contribute to the success of the College's teaching and public-service mission. 
EXCELLENT BENEFITS:
Paid Time Off: 
Vacation (10 days per year for all 12-month employees)
Sick (12 days per year)
Personal Days (2 days per year)
Holidays (29 paid days off per year)
Bereavement Leave (3 paid days off per occurrence for immediate family)
Insurance: 
Health Insurance                                                                                                                                     State of Texas Blue Cross/Blue Shield Plan (POS, no deductible)                                                                  - Employee premium covered 100%, dependent/spouse premium 50% 
Also available...life insurance, dental coverage, vision coverage, accidental death and dismemberment, short-term disability, long-term disability.                                                      
MCC supports the professional development of our employees, including training and conferences, as well as a staff, spouse, and dependent educational benefit that covers the cost of tuition. Employees enjoy a wide range of other perks including access to LinkedIn Learning, Library resources, discounts to performing arts and athletic events, and more.