Campus Resource Guide
Due to the COVID-19 pandemic, all student resources are now available online or by phone. Students may contact each office (call, email, chat, text), so please check the website for contact information or go to our Contact page.
We want to help you get connected to resources both on and off campus that can help you navigate through life's curve balls.
On this page, you will find resources that can assist you with a variety of concerns: academic, financial, food insecurity, homelessness, transportation, health and wellness, and where to go if you just need some advice.
Visit Tech Support for all technology needs. We are available to help by phone at 254-299-8077 or email at helpdesk@mclennan.edu.
If you would like a printable version of the Campus Resource Guide, please click the button below.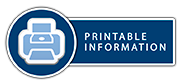 ---
For more information, contact the Completion Center at 254-299-8226 or success@mclennan.edu.