Health Professions Pathways
Health Professions

For more than 50 years, McLennan Community College's Division of Health Professions has served as a primary source of working healthcare professions in the region. The College offers high-tech simulation labs and community and health care industry partnerships, ensuring that our graduates emerge with the clinical, leadership, scholarship, and service competencies needed in today's health care setting.
Students who choose this pathway will be prepared for a career in health professions. Application of knowledge and skills learned while in a chosen program will allow the student to contribute positively to patient care by improving or maintaining the health of those they serve.
Click here to print the Health Professions Pathway Information Sheet
---
Read about McLennan's Quality Enhancement Plan: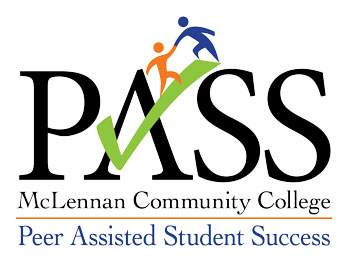 Careers in Health Professions Areas
Marketable Skills
Active Listening

Complex Problem Solving

Critical Thinking

Equipment Maintenance

Instructing

Judgment and Decision Making

Learning Strategies

Management of Material Resources

Operation and Control

Quality Control Analysis

Reading Comprehension

Speaking

Social Perceptiveness

Service Orientation

Time Management

Technology Design

Writing
Available Degree and Certificate Programs
This site uses information from O*NET Web Services.
Click to learn more.
Title IX
Concerns dealing with TITLE IX and other non-specified Civil Rights Issues contact:

Drew Canham, Title IX Coordinator
Chief of Staff for Diversity, Equity & Inclusion/Title IX
McLennan Community College
Administration Building, Room 408
1400 College Drive
254-299-8645
FAX: 254-299-8654
dcanham@mclennan.edu or
titleix@mclennan.edu
McLennan Community College provides equal opportunities to all individuals and does not discriminate against any individual regardless of race, color, religion, national or ethnic origin, gender, disability, age, veteran status, genetic information, sexual orientation, gender identity, pregnancy, or other legally protected category in its educational programs, activities, or employment.
http://www.mclennan.edu/employees/policy-manual/docs/E-XXXIV.pdf
A lack of English language skills will not be a barrier to admission to and participation in career and technical education programs. La falta de conocimiento del idioma inglés no será un impedimento para la admisión y participación en programas de educación técnica y profesional.
McLennan Community College se compromete a proporcionar igualdad de oportunidades a todas las personas y no discrimina a ninguna persona independientemente de la raza, color, religión, origen nacional o étnico, género, discapacidad, edad, condición de veterano, información genética, orientación sexual, identidad de género, embarazo u otra categoría legalmente protegida en sus programas educativos, actividades o empleo. Para obtener información sobre el cumplimiento de esta política de no discriminación por parte dea institución, comuníquese con vicepresidente Éxito Estudiantil, 1400 College Drive, 254-299-8645, titleix@mclennan.edu.