Veterinary Technology

Thank you for interest in the Veterinary Technology Program (VTP) at McLennan Community College. This academically challenging program is designed to provide the theory and practice necessary to become registered as a Licensed Veterinary Technician.
For more information, please contact Sue Allen, Program Director/Professor, at 254-299-8742 or by email at suallen@mclennan.edu. 
THE ADMISSION DEADLINE FOR FALL 2023 is June 15, 2023.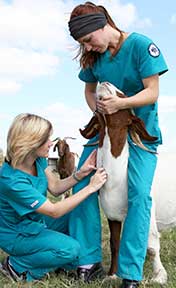 This 60-hour program is taken sequentially over a 6-semester period of time from Fall semester program entry for 2 academic years. It culminates in the awarding of an Associate in Applied Science degree in Veterinary Technology. Following this, the student can take the Veterinary Technician National Examination (VTNE) given by the American Association of Veterinary State Boards (AAVSB) and then the state exam given by the Texas Board of Veterinary Medical Examiners (TBVME). Upon successfully passing these examinations the student will be awarded licensure in Texas and classified as a Licensed Veterinary Technician (LVT).
The mission of the Veterinary Technology Program at McLennan Community College is to prepare the student to be an asset to a veterinary practice, biomedical research facility, agricultural industry or other animal care and/or treatment facility by providing effective academic course work, classroom training and hands-on animal care and handling experience and to instill in the student a continuing desire to learn.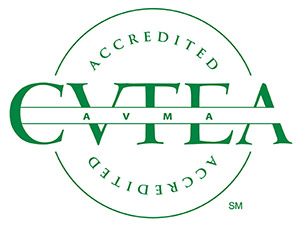 Title IX
Concerns dealing with TITLE IX and other non-specified Civil Rights Issues contact:

Claudette Jackson, Acting Title IX Coordinator
Director, Diversity, Equity & Inclusion
McLennan Community College
Student Services, Suite 319
1400 College Drive
254-299-8465
cjackson@mclennan.edu or
titleix@mclennan.edu
McLennan Community College provides equal opportunities to all individuals and does not discriminate against any individual regardless of race, color, religion, national or ethnic origin, gender, disability, age, veteran status, genetic information, sexual orientation, gender identity, pregnancy, or other legally protected category in its educational programs, activities, or employment.
http://www.mclennan.edu/employees/policy-manual/docs/E-XXXIV.pdf
A lack of English language skills will not be a barrier to admission to and participation in career and technical education programs. La falta de conocimiento del idioma inglés no será un impedimento para la admisión y participación en programas de educación técnica y profesional.
McLennan Community College se compromete a proporcionar igualdad de oportunidades a todas las personas y no discrimina a ninguna persona independientemente de la raza, color, religión, origen nacional o étnico, género, discapacidad, edad, condición de veterano, información genética, orientación sexual, identidad de género, embarazo u otra categoría legalmente protegida en sus programas educativos, actividades o empleo. Para obtener información sobre el cumplimiento de esta política de no discriminación por parte dea institución, comuníquese con vicepresidente Éxito Estudiantil, 1400 College Drive, 254-299-8645, titleix@mclennan.edu.