MCC Police Department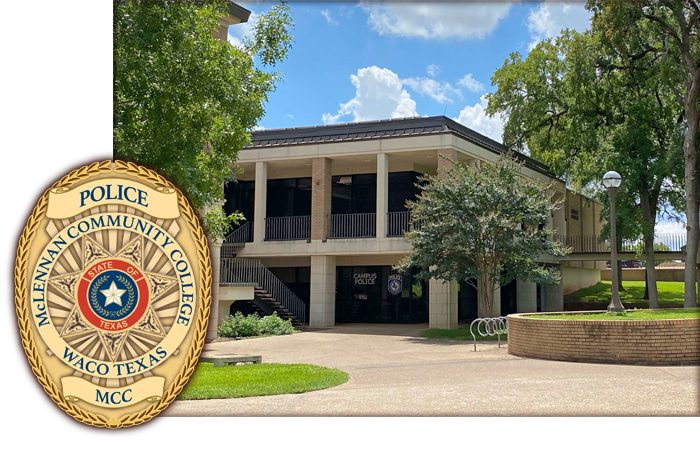 Non-Emergency Number


 254-299-8860
Emergency Number


 254-299-8911
Mission Statement
The mission of the McLennan Community College Police Department is to positively enhance and promote a safe and secure environment for the students, faculty, and staff. The MCC Police Department is committed to being a sensitive, caring, and impartial policing organization. The department is dedicated to the highest level of professionalism and uncompromising integrity.
---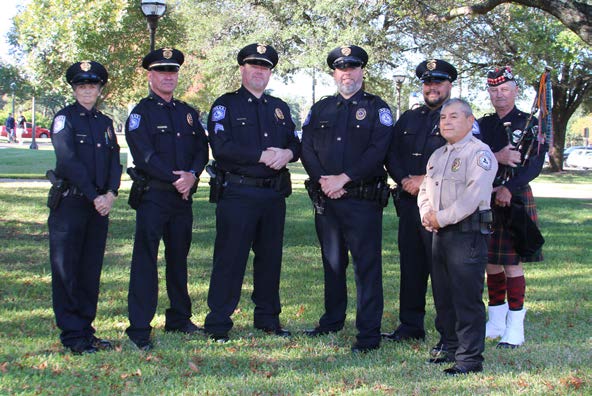 MCC Police Services
Vehicle assistance
Nighttime security escorts
24/7 patrol
Video surveillance
Campus event security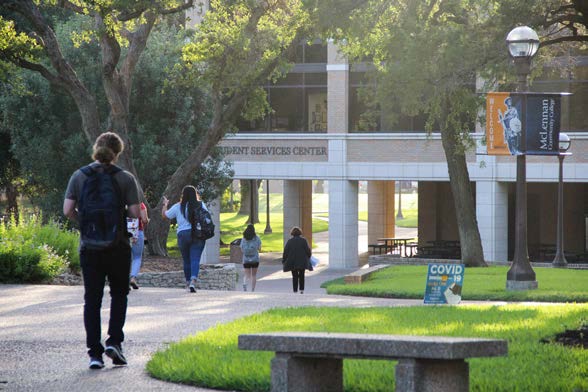 MCC PD Quick Info
Student Services Center #139
M-F, 8 a.m. - 5 p.m.
Officers available 24/7
Help us keep our campus safe.
If you see something, say something!

If you see suspicious activity or feel unsafe at any time, call us.
---
Located in the Student Services Center, Room 139
MCC Police Department is a 17 member department. The Department employs ten Police Officers commissioned by the Board of Trustees pursuant to section 51.203 of the Texas Education Code. MCC is concerned about the safety and welfare of all persons on campus and is committed to providing a safe environment. All commissioned officers are licensed by the Texas Commission of Law Enforcement Officers Standards and Education and are recognized as peace officers under Article 2.12 of the Texas Code of Criminal Procedure.
MCC has primary responsibility for law enforcement on campus and works closely with the Waco Police Department and other law enforcement agencies. The campus police conduct vehicular, foot, and bicycle patrol on campus 24 hours a day, seven days a week, providing around-the-clock protection. In addition to the commissioned officers the department employs four campus security officers who assist in safeguarding the campus community and in the enforcement of college rules and regulations. MCC Police investigates all reported criminal activities and emergencies occurring on campus.
Criminal actions or emergencies may be reported directly by students, faculty, or staff members. To quickly access the MCC police, dial "8911" from any campus phone. Emergency call boxes have been strategically placed throughout the campus to provide direct contact to the officer on duty.
From off campus, please call 254-299-8911 to reach the MCC Police Department.
Shuttle Information
Parking is sometimes very hard to find. Also, the distances between classes can make it difficult to be on time. To help, MCC has provided the student body with a shuttle to transport students around campus. An ADA accessible shuttle is also available upon request. For information or to request a shuttle, please call 254-299-8860. Shuttle hours are from 7:30 am-5 pm, Monday-Thursday and 7:30-11:30 am Fridays. 
Crime Logs
The MCC Police Department maintains a daily crime log. The log lists the nature of the crime, date and time reported, time occurred, general location, and disposition, if this information is known at the time the log is created. Certain information may be temporarily withheld to protect a victim or maintain the integrity of an active criminal investigation.
The crime logs are available for review by the public, upon request at the Campus Police department on the first floor of the Student Services Center.
These changes are in line with the Annual Security Report and discussed with Chief Williams.