Education - Associate of Arts in Teaching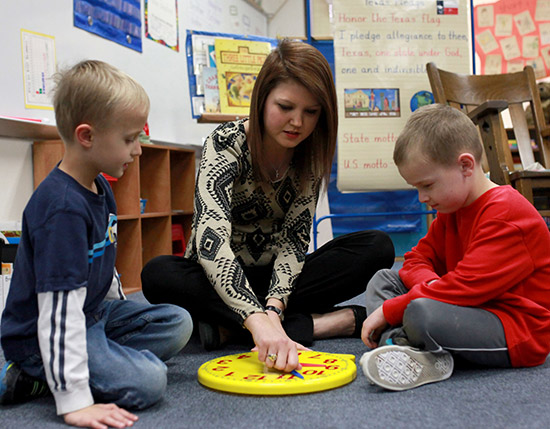 If you want to be a teacher, you can get a start on your degree at McLennan. Earn a two-year Associate of Arts in Teaching (AAT) degree that provides an introduction to teaching, as well as core curriculum requirements.
Your AAT will transfer to a bachelor's degree program at a Texas public university, including schools that partner with McLennan in our University Center on campus.
What You'll Learn
The AAT is an early childhood through 12th grade generalist program, which prepares you to teach at every level and a variety of subject areas. This allows you to get a well-rounded introduction to education, while also allowing you to choose areas of specialization once enrolled in a bachelor's degree program.
You'll complete 60 credit hours of freshman- and sophomore-level courses that will prepare you to earn a bachelor's degree and become a professional teacher.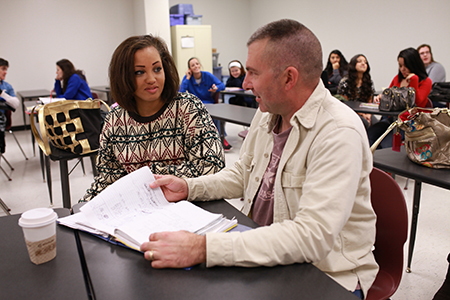 Field Experience
An integral part of McLennan's Education program is going into the field to observe teachers and students in classrooms. The college partners with several local school districts to allow Education students to observe and even volunteer with teachers. This experiential learning is instrumental to becoming a professional teacher.
Transfer Options
Once you have completed your AAT degree, you must transfer to a four-year bachelor's degree program leading to the initial Texas teacher certification if you want to become a certified teacher.
One option for seamless transfer is the University Center, which partners with Tarleton State University and Texas Tech University to offer bachelor's degrees on McLennan's campus.
Tarleton State University offers the Bachelor of Science in Interdisciplinary Studies with certifications in four areas:
EC-6 Generalist with ESL
EC-6 Bilingual Generalist
All-Level Special Education with EC-6 Generalist/ESL
4- 8 Middle School Language Arts/Social Studies/ESL Certification
Texas Tech University offers the Bachelor of Science in Multidisciplinary Studies in:
Middle Level Certification -- 4-8 Mathematics
For More Information
Please contact Dr. Deborah Focarile at dfocarile@mclennan.edu.