Board of Directors

The McLennan Community College Foundation is governed by a volunteer board of 27 elected directors. The Foundation is a 501(c)3 nonprofit organization independent of McLennan Community College. The Foundation Board meets quarterly and members actively serve on Foundation and College committees including audit, finance/investment, scholarship, golf tournament, gala, by-laws, nominating, and other committees.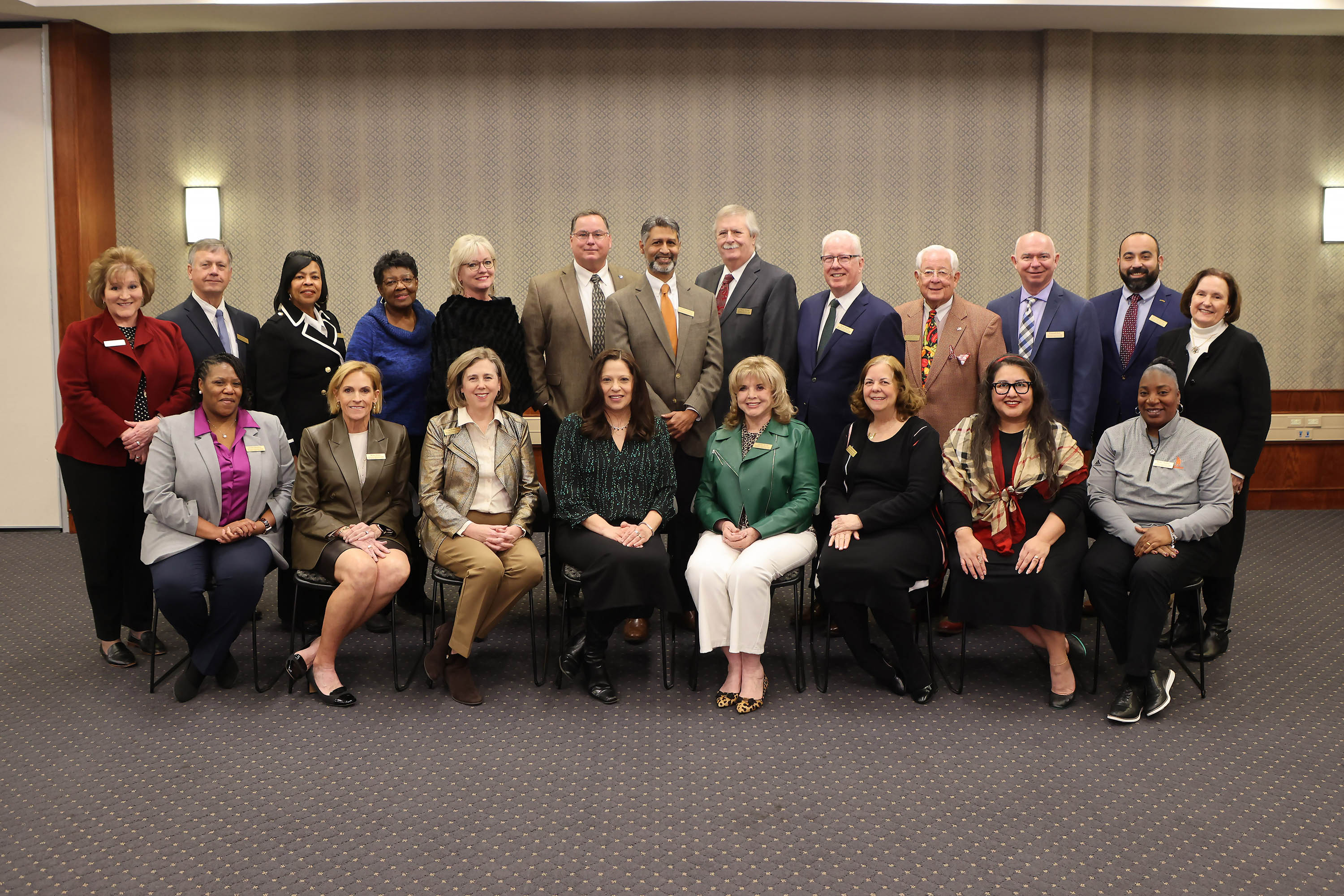 Front row, left to right: Deidra Emerson, Mosie Holley, Len Brown, Bridget Heins, Glenda Strum, Dr. Dianne Sawyer, Mary Perez (Treasurer), and Shawn Trochim.
Back row, left to right: Kim Patterson (Executive Director), Rick Brophy, Dr. Sharon Shields, Geneva Watley, Dr. Sandra Goss, Andy Harwell, The Honorable Vik Deivanayagam (Chair), J. David Dickson, Dana Hassell (Vice Chair), Paul McClinton, Trammell Kelly, Hermann Pereira, and Dr. Johnette McKown (Secretary).
Not Pictured: Nell Hawkins, Donald K. Lewis, Elisa Rainey, Betsy Reeder (Past Chair), Debbie Sartain, and Earl Stinnett.
Quick Links & Forms
Find us on social media: