Jonathan Hill
District 1
Jonathan Hill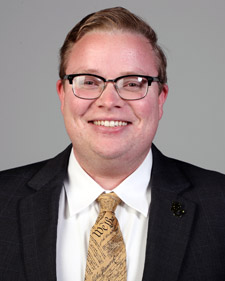 Employment: Senior Brand Strategy Specialist at Baylor University
Why I became an MCC Trustee: As an alum of both MCC and the University Center, the opportunity to serve the College's faculty, staff, and students as a trustee is an honor and privilege. MCC never shut the door on me and offered me patience and grace as a student when I needed it the most.
What I like most about being an MCC board member: It is great to be back in the MCC family in an official capacity. As a trustee, I hope to work with the Board to continue to show our community the tremendous value MCC provides both to students on our campus and to the businesses and organizations that hire our graduates.
How does MCC benefit the community: Dollar for dollar, it's hard to beat the return our community gets on the investment in MCC's students. These are mostly local people who stick around and invest back in McLennan County after they graduate. They serve, work, invest and grow here, which grows our community as well.
How has your experience with MCC affected your life: I would not be here and would not have been able to experience a fraction of the things I've been able to do in my life without MCC. I was given second, third, and fourth chances as a student to mess up, learn from it and grow - as a student and as a person. MCC gave me a home, a community, a degree, and a tremendous sense of pride in our school.