Student Ambassador Program

The McLennan Community College Student Ambassadors consist of honorary students selected to represent the college on campus and in the community.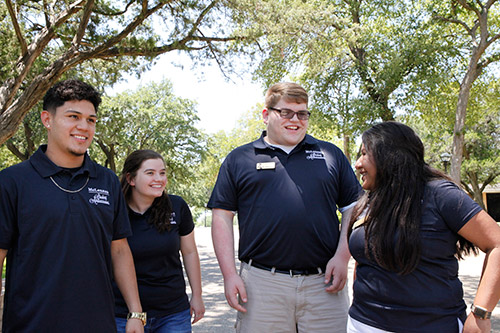 Ambassadors are selected through a process that includes an application accompanied by two letters of recommendation, an interview, and approval from the Advisory Committee. Further selection criteria are as follows:
Must have earned a cumulative grade point average of 3.0 or higher at MCC
Must have completed at least 12 credit hours
Must be in good standing at MCC and in the community
Maintain positive academic performance
Possess strong communication and leadership skills
Must be registered for a minimum of 6 semester hours both at the time of selection and during time served
Once selected, the Ambassador will complete training which will include the history and programs of McLennan Community College.
Common Activities of the Student Ambassador include:
Attending and assisting with college fairs and recruiting events
Provide peer advising to high school students
Leading campus tours
Welcoming groups to the campus
Assisting with official college blogs and social networking
Assisting with outreach programs and services targeting underrepresented populations
Promoting college enrollment throughout the local schools and community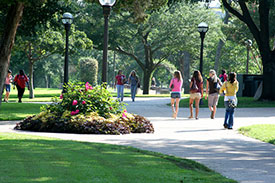 Important Advantages of the Student Ambassador:
Compensation
Opportunity to develop leaderships skills and a professional resume
Personal development and socialization
Experience in public relations, which develops skills and confidence vital to success in career advancement
Satisfaction of being involved in a dynamic, supportive organization
For more information contact Kirk Schlemmer at 254-299-8396 or email kschlemmer@mclennan.edu.