Weight Room
Math, Wellness & Fitness, Room 119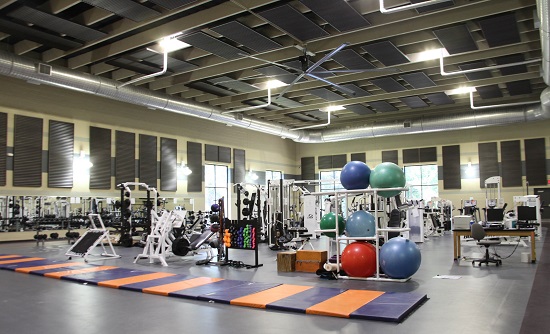 Fall 2020 Hours
Monday & Wednesday: 8 a.m.-6 p.m.
Tuesday & Thursday: 9 a.m.-6 p.m.
Friday: 9 a.m.-5 p.m.
Hours are subject to change. The Weight Room will be closed on all College holidays.
Stay Healthy
Don't come to campus if you are sick.
Face coverings are required at all times.
Full-finger gloves are required while exercising.
Disinfect all equipment, machines and weights before and after use.
Keep 6-feet of distance from others.