Respiratory Care Technology
NOTE:
Transfer from an outside Respiratory Care Technology Program Policy: The MCC Respiratory Care Technology Program does NOT offer transfer options for students who are currently enrolled in an outside Respiratory Care Technology Program. In addition, no transfer credits will be given to students who have previously been enrolled in an outside Respiratory Care Technology Program and wish to pursue completion of their degree at MCC. The didactic and clinical education components of our program are very structured and integrated; therefore a transfer student classification would be detrimental to the goals and objectives of the program.
Welcome
Respiratory therapists provide care for patients with lung disease or injuries that affect lung function. The program is structured so that the student receives classroom instruction and simulated clinical practice in the campus laboratory prior to entering the hospital environment and other clinical affiliates for clinical training.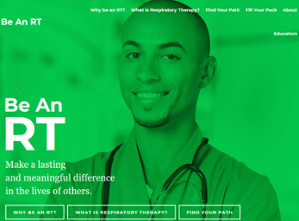 Mission and Goal
The mission of the McLennan Community College Respiratory Care Technology Program is to provide a dynamic educational program for students interested in pursuing a career in respiratory therapy. The program offers a two-year associate in applied sciences degree. The program provides students with the necessary didactic and clinical experiences needed to prepare them to provide the highest quality patient care. The program goal is to prepare graduates with demonstrated competence in the cognitive (knowledge), psychomotor (skills), and affective (behavior) learning domains of respiratory care practice as performed by registered respiratory therapists (RRTs).
For More Information
Please contact Donna Mendoza, Program Director, at Health Professions 128, (254)299-8426 or email dmendoza@mclennan.edu for more information.
For students in this program who may have a criminal background, please be advised that the background could keep you from being licensed by the State of Texas. If you have a question about your background and licensure, please speak with your faculty member or program director. You also have the right to request a criminal history evaluation letter from the applicable licensing agency.