Curriculum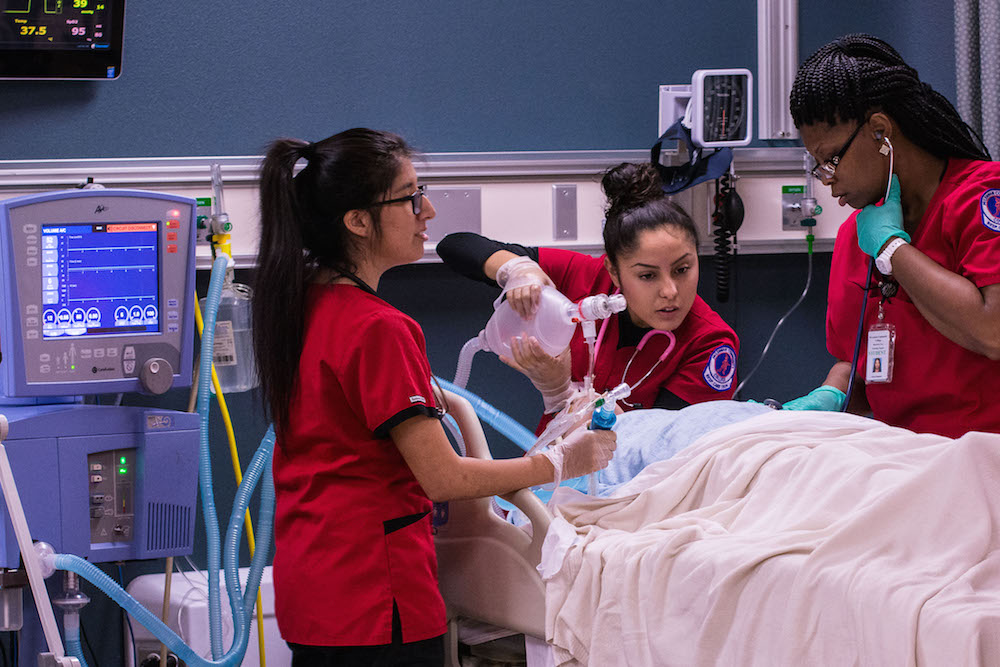 Curriculum - Approved by the Texas Higher Education Coordinating Board.
First Year
Fall Prerequisites
NOTE: The following prerequisites, Anatomy & Physiology, Introduction to Respiratory Care, and Applied Physics for Respiratory Care are foundational for the practice of Respiratory Care Technology and therefore cannot be more than five years old at the time the student applies to the Respiratory Care Technology program.
NOTE: We will continue to ALLOW re-takes of courses in an attempt to improve your prerequisite GPA. If you choose to do so, however, the grade for the last attempt will be used during the calculation of your GPA for for admission to the Respiratory Care Technology program.
ENGL 1301 Freshman Composition I
MATH 1314 College Algebra OR MATH 1342 Elementary Statistical Methods
RSPT 1371 Introduction to Respiratory Care
BIOL 2404 Anatomy & Physiology
RSPT 1227 Applied Physics for Respiratory Care
Spring
RSPT 1266 Practicum - Respiratory Care
RSPT 1340 Advanced Cardiopulmonary Anatomy and Physiology
RSPT 1410 Respiratory Care Procedures I
RSPT 2317 Respiratory Care Pharmacology
Summer
RSPT 1260 Clinical - Respiratory Care
RSPT 1411 Respiratory Care Procedures II
RSPT 2310 Cardiopulmonary Disease
Second Year
Fall
RSPT 1267 Practicum - Respiratory Care
RSPT 2258 Respiratory Care Patient Assessment
RSPT 2414 Mechanical Ventilation
RSPT 2325 Cardiopulmonary Diagnostics
PHIL 2306 Ethics
Second Semester - Spring
RSPT 1241 Respiratory Home Care/Rehabilitation
RSPT 2233 Respiratory Care Case Management
RSPT 2266 Practicum - Respiratory Care
RSPT 2353 Neonatal/Pediatric Cardiopulmonary Care
PSYC 2301 General Psychology
Summer
RSPT 2230 Examination Preparation
RSPT 2267 Practicum — Respiratory Care