Campus Tour
We are currently hosting group or individual tours. Please register for a tour and register for one of our online information sessions. We also have several other remote services available to students and their families.
If you have questions, please contact us at 254-299-8396 or recruitment@mclennan.edu. We look forward to hearing from you. 
MCC is located on a scenic 275-acre campus adjacent to Cameron Park and the Bosque River. Nestled among rolling hills and large trees, MCC has been recognized statewide for its natural beauty and outstanding architecture. MCC also owns Highlander Ranch, a 196-acre horse farm located about five miles from campus in Bosqueville, and includes the Emergency Services Education Center, a 43-acre educational complex, located off campus near the Waco Regional Airport.
Tours must be scheduled 48 hours in advance. General tours are available to individuals or small groups consisting of less than 10 individuals. These tours run 30-45 minutes in length.
Tour times are limited, so we ask that you register in advance before coming to campus.
When scheduling tours online please include a contact number where you can be reached.
Tips for a Great Visit
We recommend all students register individually for a tour.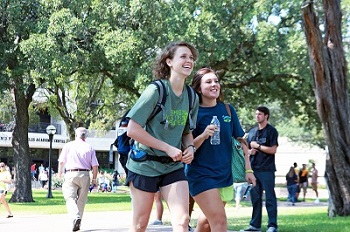 Visit campus while classes are in session to get a true feel for what the McLennan experience is like.
Tours can include walking through campus so dress for the weather and wear comfortable walking shoes.
Please feel free to download a campus map. For more information, please call 254-299-8396 or email HighlanderCentral@mclennan.edu.