Geology Department Overview

Welcome to the Geology Department!  Our goals include:
Helping students interpret Earth's landforms and correlate how natural resources formed throughout geologic history;
Assisting students in learning how geologic resources are utilized by humans and the value these resources provide to humans;
Promoting awareness of and active participation in learning, volunteering and completing undergraduate research in programs designed to study and conserve our geologic resources; and
Exposing students to the development of life forms on Earth throughout geologic history as documented in the rock record.
Geology Courses offered at McLennan College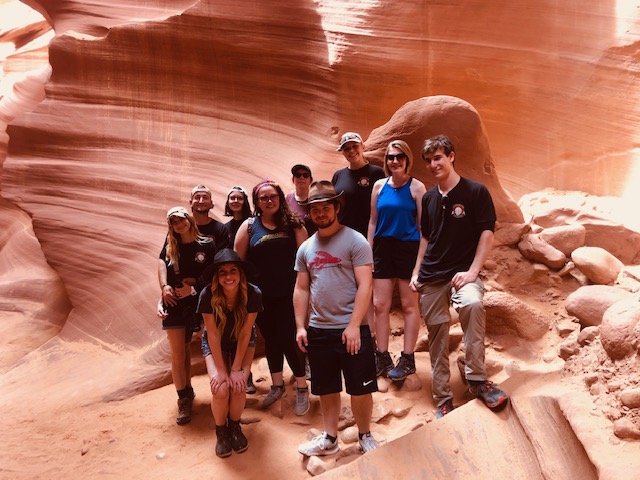 Antelope Canyon, Arizona - 2018 Geology Field Course (photo by Elaine Fagner)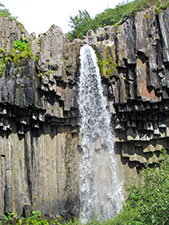 Columnar jointing in Iceland
(Photo by Elaine Fagner)
Earth Science (GEOL 1401) explores the four major physical sciences, including astronomy, meteorology, oceanography, geology, sustainability, and climate change (online class).
Physical Geology (GEOL 1403) includes information on volcanoes, geysers, earthquakes, tsunamis, canyon formation, mountain building, structural faults and folds, glaciers, and other aspects of how the Earth was made (online, blended, and face-to-face classes).
Historical Geology (GEOL 1404) explains when life forms and geologic features were created over the Earth's history (online class).