Spring 2023 Commencement Ceremony
Commencement is a time to celebrate our student's accomplishments with family and friends and to express gratitude to the faculty, staff, and other special people who have made positive differences in the lives of our graduates.
We invite you to watch our virtual Commencement Ceremony and help us celebrate the accomplishments of McLennan's 2023 Spring graduates.
*Click the Spring Commencement graphic below to view the ceremony*
Congratulations to all of our graduates. We wish you all the best in your future endeavors.
---
Commencement Committee:
Andrew Bryngelson, Kim Henderson, Jennifer Norman, Dr. Susan Spooner, Holly Surginer, Joseph Taylor, Natalie Timmons, Lise Uhl, and Kacy Yevcak
View the Spring 2023 Graduation Program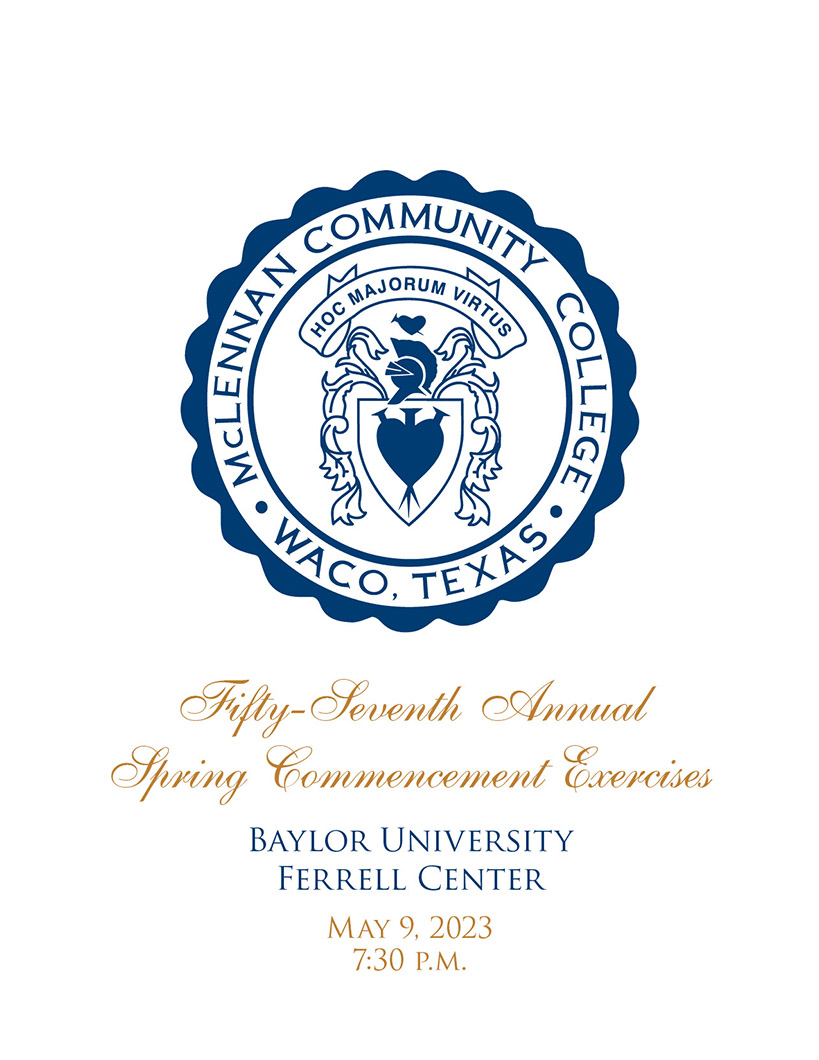 Download a program (PDF)
View Spring 2023 
Highest Honors Graduates