TIDES: Texas Integrated Diving and Ecological Studies Laboratory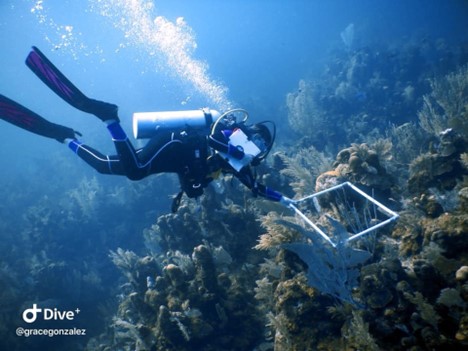 Established with Texas Tech University – Waco. This research laboratory was designed to welcome students into the world of research science as undergraduates and to give students the opportunity to engage in authentic scientific experiences. Students learn to conduct literature reviews and collaborate to design and conduct undergraduate marine research in the Caribbean. They conduct their novel research each May at the Roatan Institute for Marine Sciences in Roatan, Honduras. The results of their work are statistically analyzed and reported to the scientific community and public in poster sessions or oral presentations. Students with excellent research may submit to regional or national conferences which builds their professional, scientific resumes. This collaborative research pipeline enables undergraduate students that transfer to Texas Tech, Waco to conduct novel research for up to five years before their graduation. Many of our graduates have leveraged this experience successfully for acceptance into competitive professional and graduate programs.
The marine research program at MCC was initially designed to introduce under-served community college students to real-world scientific research. There is often a hierarchy for admissions to competitive programs from which community college students have historically been at a disadvantage compared to students coming from major universities. This research opportunity was developed to help "level" the playing field as MCC students apply to competitive scientific and professional programs. By conducting novel research, the students contribute to the scientific knowledge base, learn the process of science, and become well-versed in their research focus. T.I.D.E.S. researchers are now competing well against more privileged students who have traditionally only completed standard science course work.