Become a Tutor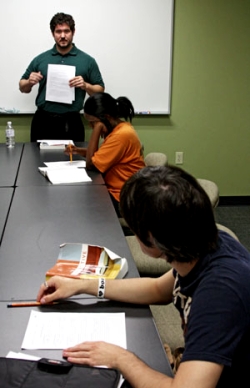 McLennan uses peer tutors and professional tutors to provide academic support for McLennan Community College students in any course requested. Peer tutors are members of a valuable support team that strives to help students reach their academic goals.
To become a tutor, a student must:
be currently enrolled in McLennan Community College
obtain a recommendation from a faculty member
earn at least a "B" in the course or related course in tutoring area
have an overall 3.0 GPA
pass a background check
successfully complete a minimum of 10 hours of training per semester through McLennan Community College's tutor training program
If you are interested in tutoring for McLennan Community College, please contact the Center for Academic Excellence; office - SSC 105, phone - 254-299-8500, email - ast@mclennan.edu.