Vice President of Instruction
Dr. Fred Hills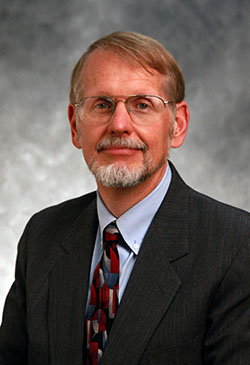 Biography
Dr. Fred Hills is the Vice President of Instruction at McLennan Community College. He is a tenured faculty member and served as the Dean of Arts, Sciences and Business, QEP Director and the Program Director for Computer Information Systems at MCC prior to his appointment as Vice President of Instruction.
Dr. Hills retired from the United States Air Force where he served as an information systems and telecommunications officer living and working in three continents and five countries. He has a Bachelor's degree in Chemistry from Baylor University, a Masters in Teleprocessing Science from the University of Colorado at Boulder, a Masters of Divinity from Baylor University, and a Ph.D. in Higher Education Administration from the University of North Texas in Denton.
He is the past President of the Texas Community College Instructional Administrators, past chair of the Heart of Texas P-20 Council, co-chair of the College and Career Success Working group under Prosper Waco, and has served on a number of non-profit and church boards.
Dr. Hills' wife, Barbara, works as a substitute school nurse at Waco ISD. They have two daughters, Sara and Emily. In his spare time, Dr. Hills enjoys gardening, racquetball, hiking, exercising, reading, and international traveling.