Welcome to McLennan Community College
In 1965, McLennan Community College was established by the citizens of McLennan County. It was the first junior college in Texas to incorporate "community" in its name. For over 50 years, McLennan has been serving Waco and the surrounding areas to help community members achieve their educational goals.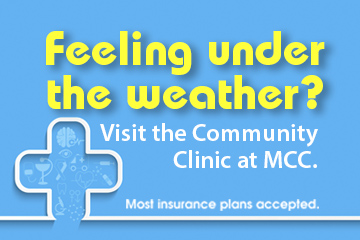 Community Clinic at MCC
The Community Clinic at MCC is a partnership between McLennan Community College and the Family Health Center.
More info
Continuing Education
Life is good in Waco, and MCC's Continuing Education is dedicated to lifelong learning for all of McLennan County.
Corporate Training
Corporate Training at MCC offers flexible training programs and consulting services to meet any need.