Highlander Salon & Spa
The Salon is currently open for appointments on Thursdays and Fridays, all services listed under Bleach, Lash & Brow, and Waxing on our menu, along with clipper haircuts, are not available at this time. Appointments for the Spa will be available starting in October. Chemical peel and microdermabrasion services will not be available until the Spring. 
---
If you're looking for reliable but inexpensive salon services, look no further than McLennan Community College. The Highlander Salon & Spa is known for providing high-quality service at a reduced rate for a wide variety of salon and spa services. McLennan's cosmetology students perform all services in consultation with their instructors, who are experts in the field and supervise each client's service. Our students cut and style all textures of hair.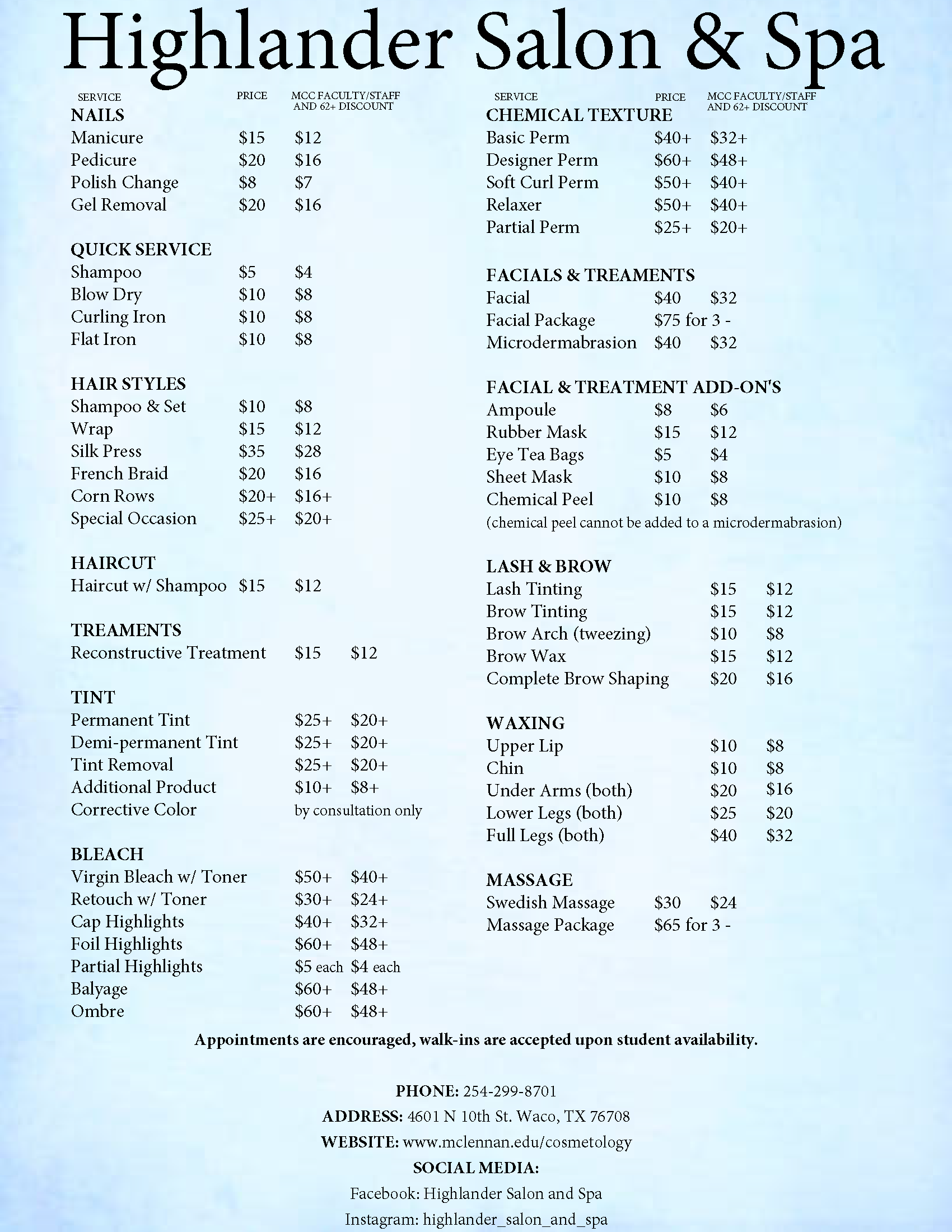 Policies
Only clients receiving a service are allowed in the Salon/Spa.
If a client has a caretaker, the caretaker must stay with the client for the duration of the service.
Children are not allowed in the salon/spa unless receiving a service.
Arrangements need to be made for children under the age of 15 as we do not have a child waiting area.
Pets are not allowed in our Salon/Spa or lobby, only service animals are permitted.
Due to time constraints, some services are only offered on certain days, or at certain times.
All chemical services include a consultation with the student and instructor to ensure that the desired outcome is achievable in a school setting, without damaging the client's hair.