Salon & Spa at MCC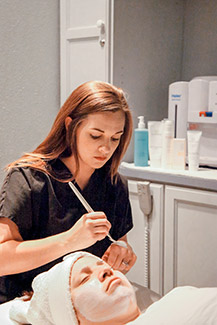 If you're looking for reliable but inexpensive salon services, look no further than McLennan Community College. The McLennan Cosmetology salon is known for providing high-quality service at a reduced rate on a wide variety of salon and spa services:
Hair cut, color and style, (clipper cut)
Manicures and pedicures
Waxing
Facials
Highlighting
Microdermabrasion
Relaxers
We cut and style all textures of hair.
McLennan's cosmetology students perform all services in consultation with their instructors, who are experts in the field and supervise each client's service. All services are priced at a fraction of the cost found at high-priced salons and spas!
Click here for a complete list of the salon's services and pricing.
Call for an Appointment
McLennan Cosmetology Salon
254-299-8701
Credit card/check/cash accepted.
The salon is located on McLennan's campus along North 19th Street in the Community Services Center.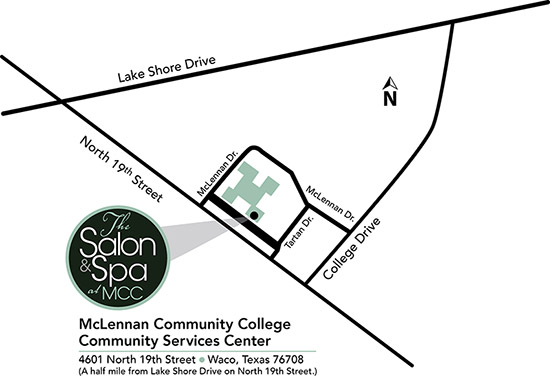 Entrance requirements for the Cosmetology Basic Operator or Esthetician program at McLennan Community College: