Certified Logistics Technician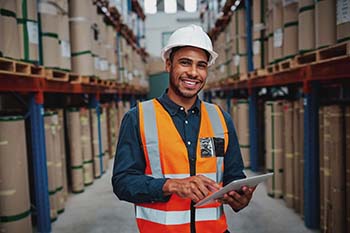 The Manufacturing Skill Standards Council (MSSC) Certified Logistics Associate (CLA) certification is designed to provide students with foundational-level knowledge of the world of supply chain logistics. This course covers the material handling aspect of the global supply chain and describes the foundational knowledge that frontline material handling workers should master to perform well. It is designed to give students a broad overview of the industry and how the frontline worker fits into that environment. At the end of training, students will be able to:
Demonstrate an understanding of the various roles in the global supply chain logistics life cycle and logistics environment
Identify and use equipment while practicing safety procedures in handling of materials and operating of equipment
Practice quality control procedures and employ good work communication
Practice teamwork and good workplace conduct to solve problems
Use relevant computer systems and applications to increase productivity
Students who complete the curriculum and successfully pass the course test will receive a certificate and be recognized as Certified Logistics Associate (CLA). MSSC strongly recommends that individuals be at the 9th-grade level of math and 10th-grade level of English before attempting MSSC courses and assessments. This is an online course in which participants will work at their own pace. Course cost includes all modules, fees, and assessment.
Course Details and Options
Certified Logistics Technician
Instructor:
Steven Wenzel (
swenzel@mclennan.edu
)
Cost:
$399
To register: