Certified Production Technician (CPT)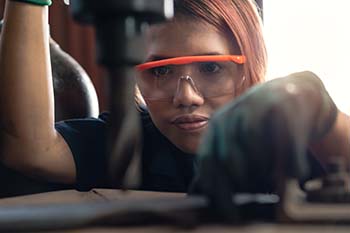 CPT 4.0 is a nationally portable, industry-led
program that prepares and certifies individuals for career pathways in advanced manufacturing. This online training program delivers the 21st Century, in-demand skills that today's employers need for over 6 million frontline
production jobs.
Certification consists of five stackable credentials:
Safety & Employability
Manufacturing Process & Production
Quality Practices & Measurement
Maintenance Awareness
Green Production
Individuals may receive certification in one or more areas leading to the full CPT certification. The CPT Plus certification compliments the full CPT credential by providing employees with proof that an individual has the comprehensive technical knowledge and hands-on skills needed to be qualified production technicians.
Course Details and Options
Certified Production Technician
Instructor: Steven Wenzel ( swenzel@mclennan.edu)
Cost: $1,199
To register: