Society for Human Resource Management




2023 SHRM Learning System

Define yourself as an HR Leader with SHRM Certification

Why Enroll?
Understand the benefits of this course for you and your employer.
Course Details
Find a course that is convenient and fits your needs.
Register Now
Don't miss this opportunity!
Commit to Your Career
SHRM's global HR credentials, SHRM-CP and SHRM-SCP, offer growth, advancement, and recognition. These credentials are based on extensive global research involving employers, academics, and practicing HR professionals at all levels to ensure they maintain an industry-leading level of excellence and relevance in this ever-evolving profession.
By becoming SHRM certified, you prove your knowledge, competency, and value to colleagues and to employers looking for a competitive edge in today's global economy. Wherever your career takes you, your SHRM certification will define you as an HR expert and leader.
Ensure you're prepared with our course designed for SHRM credential candidates. Expand and test your knowledge and practical, real-life competencies in areas critical for HR career success.
This intensive 12-week (36 hour) program combines expert instruction with the 2023 SHRM Learning System®, so you will learn faster, retain more knowledge and stay on track for success on the exam.
Additional Information
Certification and Product
SHRM-CP/SHRM-SCP Eligibility Testing Window and Deadlines Download Certification Handbook SHRM Learning System.
Why Enroll in Our Course?
Offered in partnership with the Society for Human Resource Management (SHRM), the curriculum provided in the 2023 SHRM Learning System is designed by global subject matter experts and covers the entire SHRM Body of Competency and Knowledge™ (SHRM BoCK™). Throughout the program, HR professionals are encouraged to acquire the Competency and Knowledge they'll need to effectively perform their jobs and achieve career success. Our course is designed to help you learn and retain the material effectively and efficiently by combining the best exam preparation system with expert instruction and peer discussion.
McLennan Community College's program offers you a preparation course to help meet your needs and increase your success on the SHRM-CP and SHRM-SCP exams.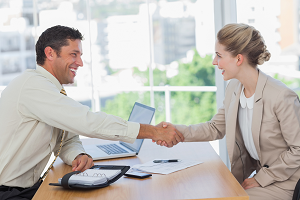 Benefits to You
You'll benefit from:
An experienced, SHRM-certified instructor.
The SHRM Learning System, historically ranked the #1 HR certification prep tool.
Ability to acquire the knowledge and understand the behavioral competencies to help you prepare for the exam.
A structured learning experience that keeps you on track.
Opportunities to network and learn from your peers.
Eligibility for tuition reimbursement.
Earning up to 36 professional development credit (PDCs) if you are attending this program for professional development only.
Benefits To Your Employer
Certification benefits your entire organization:
It demonstrates that your HR professionals have mastered the application of HR technical and behavioral competencies.
Certification prepares your HR staff to assume greater leadership roles and contribute to the strategic direction of your organization.
Exam preparation helps HR professionals bring new ideas to your organization that will help drive success.
It helps create a common HR language that optimizes consistency and effectiveness.
Certification is relevant worldwide, as exams cover the global SHRM BoCK™.
Who Should Enroll In This Course?
Our certification preparation course is designed primarily for individuals seeking SHRM-CP or SHRM-SCP certification. Certification is a great choice for HR professionals who want to:
Increase their knowledge.
Advance their skills.
Earn recognition from the global community.
Advance your career.
If you're not interested in certification but want to improve your HR skills, this course provides a comprehensive and accelerated option for professional development. Participants gain a generalist viewpoint, refresh key ideas and concepts, strengthen their understanding of core behavior and technical competencies, and increase productivity in the workplace.
Course Details and Options
McLennan Community College's courses are specifically tailored to meet the needs of adult learners. Courses are taught by SHRM-certified instructors experienced in the HR field. Students will be expected to complete all assigned readings, and activities prior to each class.
Fall 2023 Course Details
Fall 2023 Course Details
Locations
Dates and Times
Course Fee

MCC Campus
1400 College Dr. Waco, TX
254-299-8888

Sep 12 - Nov 28
$1,299 per student
To register:
Call 254-299-8888.
Email cereg@mclennan.edu
Or go to Register here.