A Conversation with Chief Sheryl Victorian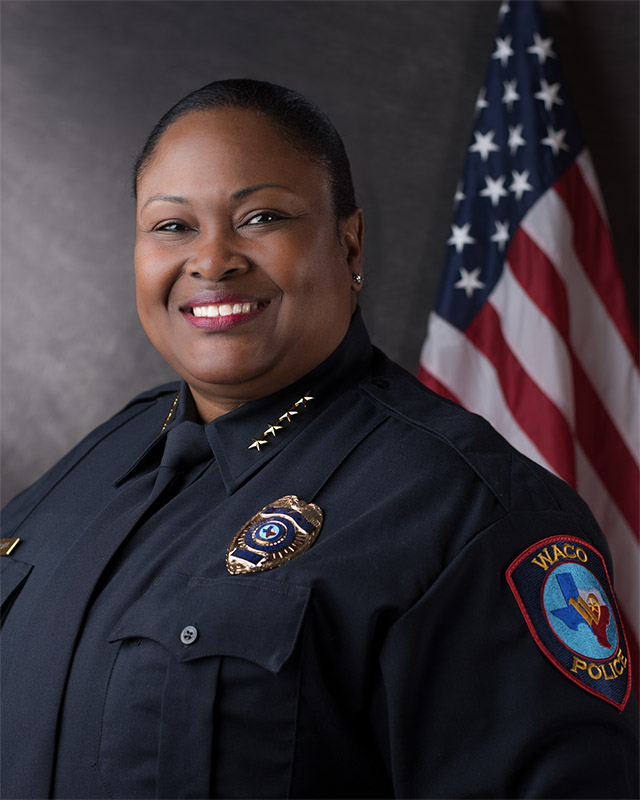 March 16 | 7-8:30 p.m.
Conference Center at MCC
4601 N. 19th St.
Join Waco Police Chief Sheryl Victorian for a discussion on gender, race, innovative policing, and the challenges of being an African-American woman in a male-dominated profession.
Sheryl Victorian is a native Texan and a 29-year law enforcement professional.   She was sworn in as the City of Waco's Chief of Police on March 15, 2021, after serving with the Houston Police Department for 28 years.  Chief Victorian retired from the Houston Police Department as an Assistant Chief of the Patrol Region 2 Command, where she was responsible for the Clear Lake, Southeast, South Central, Eastside, and Downtown Patrol Divisions, as well as the Vehicular Crimes Division.  
Her law enforcement experience includes assignments in the Major Offenders, Homicide, Special Victims, Internal Affairs, Training and the South Central and Southeast Patrol Divisions.  As the City of Waco Police Chief, Chief Victorian is responsible for providing command leadership and training within the Waco Police Department, ensuring departmental compliance with state and federal laws, as well as City policies, procedures, and guidelines.  Additionally, she is responsible for ensuring the effective management of law enforcement and community services programs to serve the citizens of Waco. 
If you would like to join the event virtually, visit https://mclennan.zoom.us/j/99685106526.
Presented by MCC's Behavioral Science Division & Government Department
Sponsored by MCC's Police Department; Diversity, Equity & Inclusion Division; and Professional & Organizational Development