Financial Aid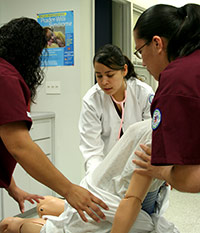 Because various costs may change without prior notice, applicants are encouraged to contact the program director for current information.
Scholarships, grants, loans, and work opportunities are available. Submit financial aid applications for:
Fall……………………by June 1
Spring………………..by November 1
Summer terms……….by April 1
For questions related to financial aid, contact the Financial Aid office at 254-299-8698.